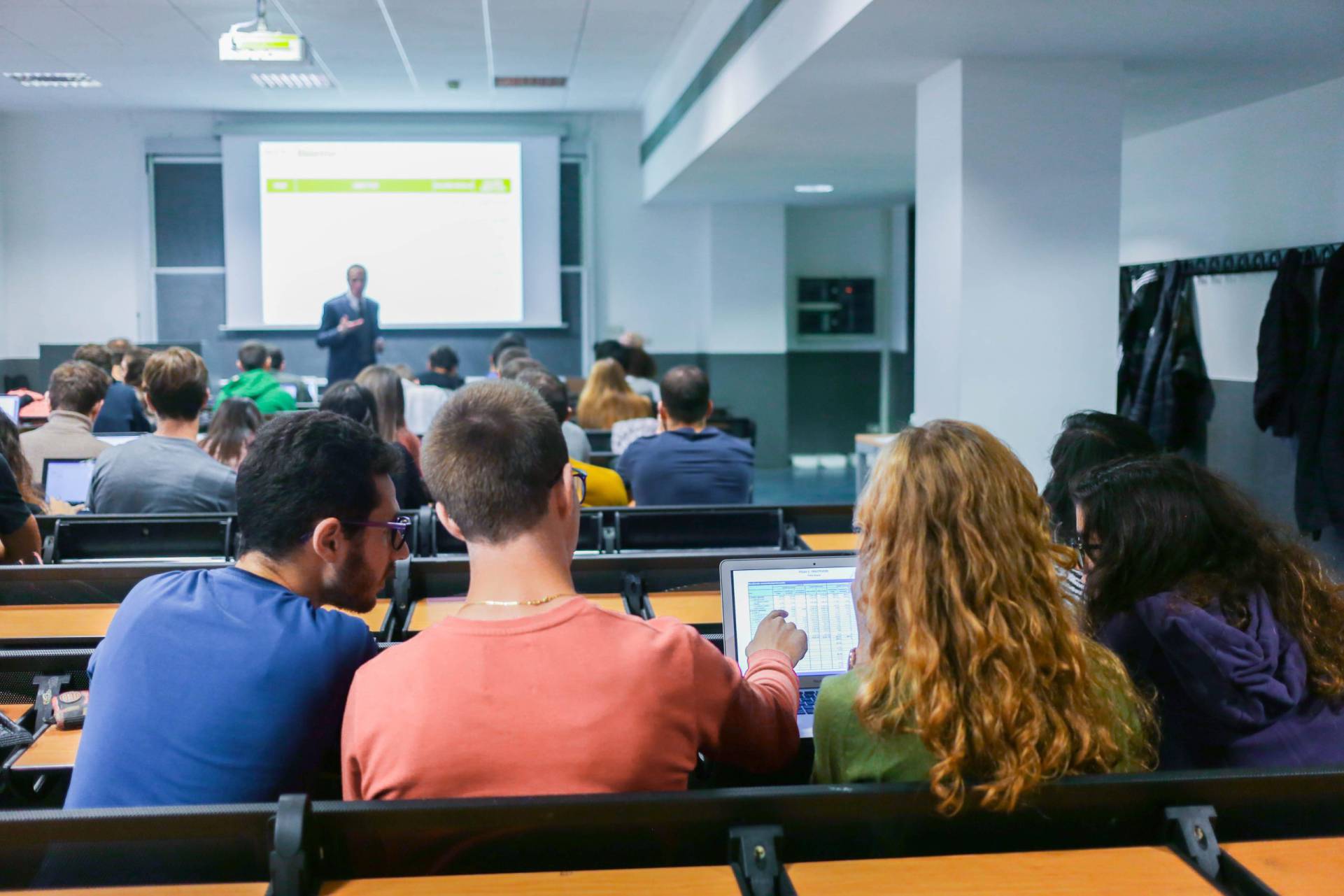 Slide 1
BUSINESS GAME AT UNIVERSITY BICOCCA
58 students
Students from the Degree program in Economics of banking, insurance and financial intermediaries of Milano Bicocca University faced an exciting, all-digital challenge — the one of ASSO Bank of Stra-Le Business Game. That's why we say Bicocca University is playing with us.
Professor Arturo Patarnello, Director of DiSEADE, the Department of Business Economics and Law for Economics at the University of Milano Bicocca, with great initiative and courage, allowed third-year students in his course to take on the role of "virtual" director of a bank branch that must achieve economic, commercial and organizational goals over four decision-making rounds.
Fifty-eight students in the Banking Management course assumed this role and took on all the decisions that a real manager must make to achieve the goals the bank sets for him or her.
A game played so far by real bank managers, who in many banking realities have been able to deepen their managerial issues with a specially designed simulation.
The challenge
Divided into 12 teams competing on three different "squares," the students learned all the secrets of banking management through an engaging and effective simulation game.
From the game came many insights that Professor Patarnello developed by taking up the main themes of his course in a very concrete way.
The students applied the theories to make the managerial decisions required by the game as a team and were able to see their effectiveness through the economic, business and organizational results that the simulation produces.
The dynamic of the game triggers competition between teams and encourages engagement, resulting in an exciting challenge. Learning is enhanced by practice and the try & error mechanism that Stra-Le's business games induce in participants.
Who would have thought that 58 students would enjoy studying such complex subjects that normally require a lot of effort to be learnt with traditional methods? 
Digital is entering learning processes in a disruptive way, by making topics that are hostile in the eyes of students exciting and concrete.
Tools that until now were for the exclusive use of managers or executive master's students are now also accessible to all other students.