Slide 1
SMART BANK BRANCH
How to improve bank branch management skills with the help of gamification
How to improve bank branch management skills with the help of gamification
How to improve bank branch management skills with the help of gamification
"It is not because things are difficult that we do not dare, it is because we do not dare that things are difficult."
"It is not because things are difficult that we do not dare, it is because we do not dare that things are difficult."
"It is not because things are difficult that we do not dare, it is because we do not dare that things are difficult."
A very innovative and effective course based on the Asso Bank® Business Game. Two days of high-intensity training on the topic of all-around branch management.
A two-day course based on Game Simulation to improve skills that positively impact branch profitability and productivity, honing one's decision-making effectiveness and problem-solving skills to achieve branch results in today's complex and competitive environments.
The course is aimed at:
Tenured branch managers,
New branch managers,
Prospective and/or potential branch managers,
Market coordinators,
And other roles that need to understand in depth the operation of a bank branch
Improve the skills of:
read the context taking into account all variables that have direct and indirect influence on branch economic, commercial and organizational results
Identify branch-specific problems by breaking free from predefined patterns and prejudices
Find alternative solutions and implement effective, high-performance decisions for improving branch profitability and productivity
Govern the branch 360° with a strong result orientation using all available levers from a systemic perspective
Running a bank branch in 2021 requires an entrepreneurial approach that takes into account the complexity that exists in terms of the target environment and issues to be addressed. For this reason, in-depth topics focus on:
branch profitability and productivity
reading the context situation
result orientation
complexity management
problems and their identification
How to generate new solutions and choose the most effective ones
recruitment and risk assessment: methodologies and practical tools
The dynamic approach of the course focuses on four steps (Profitability&Productivity, Situation analysis, Result orientation, Problem solving) necessary for current and effective management of a bank branch. Game Simulation
1
Profitability & productivity
The course consists of two classroom days. The common thread of the days will be the business game Asso Bank®.
Classrooms consist of 8 to 16 people, and participants will be divided into groups, each group taking on the role of a bank branch manager.
Management of the "digital" branch will take place by means of a PC or tablet available to each group. In addition to the business game, cases, role playing and other forms of active learning will be conducted through a training methodology that combines experience and theory.
All participants will be given a physical and digital handout of the course (accessible through Academy Stra-Le).
The advantages of using simulation in a training context are many:
You learn by simulating with a unique, engaging and dynamic experience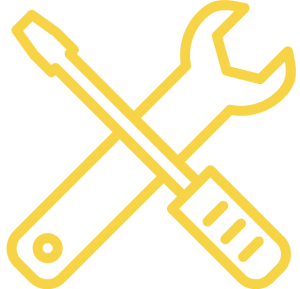 Learning processes are effective, fast and experience-based

You check in real time the impact of the decisions you make in the branch, in terms of consequences and results

The advantages of using simulation in a training context are many:
SIMULATION
You learn by simulating with a unique, engaging and dynamic experience

LEARNING
Learning processes are effective, fast and experience-based

DECISIONS
You check in real time the impact of the decisions you make in the branch, in terms of consequences and results