Slide 1
SMART LEADERSHIP
A new leadership for leading increasingly "liquid" organizations
A new leadership for leading increasingly "liquid" organizations
A new leadership for leading increasingly "liquid" organizations
"Life is too short to hang out with people who aren't resourceful."
"Life is too short to hang out with people who aren't resourceful."
"Life is too short to hang out with people who aren't resourceful."
The COVID pandemic has accelerated a change, which has been underway for a few years now, in which the idea and practice of professional work for the past 30 to 40 years have been completely revolutionized in an abrupt way.
The variables that have affected this change the most are:
The inability to work in the same physical location;

the growing need to collaborate remotely with colleagues, customers and other actors inside and outside the enterprise;

the broadening of professional networks due to globalization, competition and the complexity of our world;

the development of communication technologies, which have made wide transmission bandwidth available with the consequent development of more comprehensive, sophisticated and new-function cooperation applications;

the development of computer hardware technologies that have resumed growing in power according to Moore's law (exponential);

The development of software technologies due to the previous point.
This revolution is profoundly changing the behaviors of the most capable(smart) people who see enabled by these technologies much more efficient, effective, and autonomous ways of working.
To managers who need to develop their leadership skills in an environment of strong change characterized by uncertainty, high dynamism and "digitization" of the way of working.
Clarify and deepen the principles of SMART LEADERSHIP
Make participants aware of what skills need to be "enhanced" in order to be a SMART LEADER or one

Initiate through initial training sessions a path of change toward SMART LEADERSHIP

This course is divided into two major areas of expertise:
Work on self
Working with others
It will be structured with ½-day online workshops in order not to occupy participants too long, and to keep engagement, participation and attention at the highest level. At the heart of the training modules will be some
valuable testimonies
that will serve to "trigger" the processes of reflection on changes and new skills. These "triggers" will be followed by SMART skills training experiences.
O N L I N E – O F F L I N E
Between one half-day and the next – on the Academy Stra-Le online platform – insights will be made available to participants in the form of readings, pills and cases, and a social channel for comparison and discussion.
Introduction to SMART Leadership
First ½ day

Triggering of the principles of SMART LEADERSHIP: disruptive case / testimony.
Declination of SMART LEADERSHIP skills and awareness raising.
O N L I N E – O F F L I N E
Online questionnaire on the level of alignment to SMART LEADERSHIP. Assumption of awareness.
Further reading.
Self Discipline
Second ½ day

Triggering the concept of self-discipline – witnessing outside the world of work (ultra marathon sportsman)
Experience on priority-self-scheduling. In basketball during which participants must plan a hellish week with the use of digital tools (mail, call, calendar…)
O N L I N E – O F F L I N E
Readings on the topic of programming (Drucker, Clayton M. Christensen, J. Bucay). Online discussion following the readings.
Super game preparation (mandatory)
Self-motivation and results
Third ½ day

Triggering the concepts of resilience and results orientation – brief testimony on motivation in the times of digital transformation.
Experience –digital super-game– three rounds, training for: results orientation, digital team working, digital scheduling and control.
O N L I N E – O F F L I N E
Introduction to the new organization – The Lean Startup. A real case of Lean Startup organization (preparatory to the next module on "new organization").
The new organization
Fourth ½ day

Trigger – Testimony on new organizational models (a real case – can we work in matrix? Competence as an organizing principle)
Autonomy versus Delegation
Experience on the concept of Lean Startup – The Zara Case
Speed, new business models and organizational solutions
O N L I N E – O F F L I N E
Insights into motivation. What changes in the digital age.
Training pills

Further reading

Sharing forums
The New Digital Communication
Fifth and Sixth ½ gg

Triggering of concepts-Witnessing new communication patterns and skills.
Live experience – Performative communication to the test of the digital distortion.
Team Blog : a blog to be built as a team in ½ day.
O N L I N E – O F F L I N E
New styles of written communication-how social is changing language.
Further reading and discussion.
Overview of new technologies
Seventh ½ day

Primer – Companies Talks: The Google Story.
Brief and quick overview of new technologies-what opportunities do they open up?
Cloud Computing

Big Data Analysis

Internet of Thing

Artificial Intelligence

Machine Learning
O N L I N E – O F F L I N E
Insights into new technologies. Further reading.
Digital Networking
Eighth ½ day

Primer – Companies Talks: The Story of Facebook.
The concepts behind social networks.
Not slaves, but social dominators-how to tame the social wave to your advantage.
Basic concepts of Web & Social marketing.
The course is online with ½-day video lectures.
The teaching methodology is based on inductive learning processes and active learning methodologies. In particular, the following are used in this module: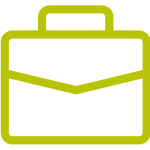 The assumption of awareness of one's status with respect to the changes required by the social, economic and technological evolution of digital transformation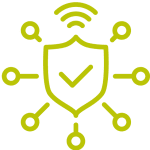 The adaptation and development of leadership competencies in the new SMART environment
Comparison with dynamic people and realities that have benefited from the changes
the very practical and concrete format

DIGITAL
The assumption of awareness of one's status with respect to the changes required by the social, economic and technological evolution of digital transformation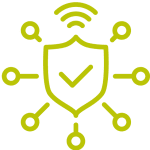 SMART
The adaptation and development of leadership competencies in the new SMART environment
DYNAMIC
Comparison with dynamic people and realities that have benefited from the changes
PRACTICAL
the very practical and concrete format