Slide 1

VOUCHER REGIONE LOMBARDIA FOR CONTINUING EDUCATION
Courses fundable with vouchers promoted by Regione Lombardia are aimed at developing workers' skills to increase competitiveness. The recipients are: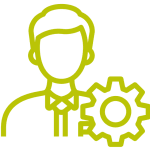 Employees hired at a company in Regione Lombardia
Members of companies with registered offices in Lombardia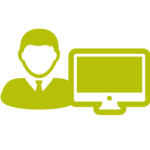 Self-employed workers and professionals with
tax domicile in Lombardia
Funding is granted in the form of a VOUCHER for one of the courses approved by Regione and has a maximum value of €2,000 per participant. Each enterprise is eligible for a maximum of €50,000 in funding. Once the VOUCHER has been purchased from FIRST CONSULTING and the course has been completed, Regione Lombardia will refund the full amount to the company or self-employed person.
For participation, after collecting a set of indispensable information,  FIRST CONSULTING supports enterprises and workers willing to attend the course during the whole process.
Companies that want to have their employees participate in a voucher-fundable training course must collect some company data and some participant data.
The first step is to collect some key information regarding the company and its Legal Representative.
Required documents are:
up-to-date Chamber of Commerce visura;
a copy of the Legal Representative's valid ID card;
the Proxy form, which allows First Consulting to act on behalf of the company.
The second step involves filling out a file with some company data, for example: the CNEL code, the CCN microsector, the INPS number, and an indication of membership in interprofessional funds. It will be First Consulting's responsibility to support the enterprise in the process until the voucher is obtained.
The third step involves the participants: each one will have to provide a set of personal information (including address, social security number, email, educational qualification, etc.) in addition to a copy of a valid ID card.
Self-employed and professionals
Self-employed individuals and professionals who want to take advantage of a continuing education voucher must also provide some personal information and some data referring to their professional activity.
The first document to be submitted is the vat number attribution certificate issued by the Internal Revenue Service.
The second document is the Proxy form, which allows First Consulting to operate on behalf of the client.
The third step involves collecting some personal and professional data, for example: place of birth, date of birth, social security number, ateco code of one's business…
A copy of a valid ID card should be provided as a final step.